Skip to Content
Orthopedic Treatments We Offer
Physical Therapy for Orthopedic Concerns includes a lot of conditions and even more treatments. It applies to preventative measures, pre-op and post-op therapy, and treatment of painful conditions. Consider orthopedic physical therapy for the following rehabilitation continuum.
Radiating Pain – Radiating pain includes medical diagnoses such as radiculopathy, stenosis, herniated discs, and peripheral nerve entrapment such as piriformis syndrome, carpal tunnel, and sciatica.
Referred Pain – Referred pain includes medical diagnoses such as headaches, myofascial pain, myopathy, and chronic pain conditions.
Mobility Deficits – Mobility deficits include medical diagnoses such as arthritis, stenosis, muscle spasms, and capsular restrictions such as adhesive capsulitis. Also known as frozen shoulder.
Muscle Power Deficits – Muscle power deficits include medical diagnoses such as muscular strains or tears, weakness, deconditioning, atrophy, and poor endurance.
Movement Coordination Deficits – Movement coordination deficits include medical diagnoses such as spondylolisthesis, scoliosis, post-operative, tendinitis, bursitis, acute sprains/strains, whiplash, and most "syndromes".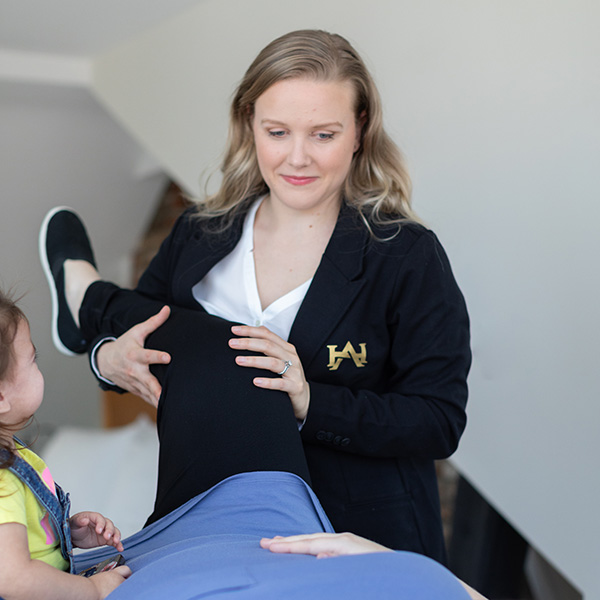 Pre & Post Surgery Rehabilitation
Following surgery, you may need help during your recovery period. Having a physical therapist on your recovery team will mean you can achieve the best results from your recovery and surgery. Orthopedic physical therapy will help reduce pain and improve your range of motion. It can even help with the buildup of scar tissue at the surgical site. You'll also be able to work on issues such as strength, balance, and mobility.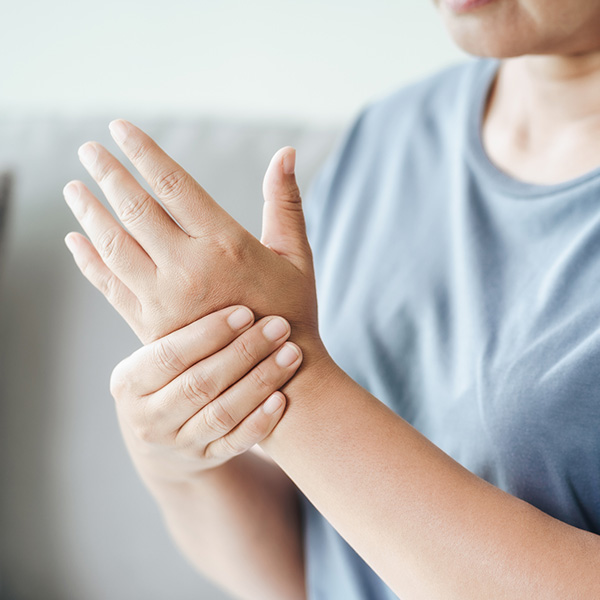 Therapy for Chronic or Acute Injuries
Physical therapy can help with chronic (over time) and acute (sudden) injuries such as tennis elbow, carpal tunnel syndrome, shin splints, ankle sprains, and more. However, you're not required to have an official diagnosis before starting physical therapy. Your physical therapist will work with you to evaluate your needs based on your physical presence and movement and develop an individualized treatment plan. This allows our patients to seek treatment and find relief following an injury or chronic flare-ups right away without having to wait for an exact medical diagnosis.
This body system includes your bones and muscles, as you might expect. It also includes your ligaments, tendons, connective tissue, and joints. A doctor who's a specialist in orthopedic physical therapy will be able to evaluate your condition and make a diagnosis. 
Here's an easy rule of thumb for remembering what an orthopedic specialist does. Think of them as treating conditions that hinder your ability to function or move throughout your day-to-day life. 
There are specific steps you can expect your therapist to follow as they do an initial evaluation of your condition. The first step is to decide what the physical therapy diagnosis is. After determining the diagnosis, your therapist will create a treatment plan tailored to your needs. They will then administer some therapeutic care and start working with you to manage your injury or illness to work towards repairing the damage and preventing further injury.
You may experience a wide range of treatments for your orthopedic concerns. We typically use exercise therapy and you may experience a wide range of treatments for your orthopedic concerns. We typically use prescribed exercises, manual therapy, neuromuscular techniques, bracing or taping, and dry needling. Each patient receives a personalized plan to optimize their recovery during their initial evaluation.
Dry Needling
Dry needling is a therapeutic technique used to treat pain and help with movement impairment. Some people assume that dry needling is the same as acupuncture, but this is not true.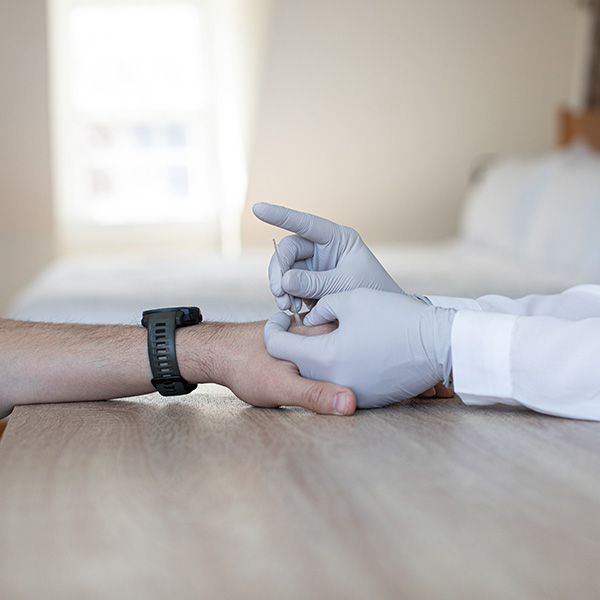 What Is the Dry Needling Procedure?
Dry needling is a particular procedure used by physical therapists to help with pain relief. This technique can improve flexibility, help with your range of motion, and help with injury recovery.
The procedure consists of using tiny, thin, thread-like needles and inserting them into pressure/pain points in the body. Although they both use needles, they are significantly different sizes.
Needles will remain in the skin for 10 – 30 seconds. Many people find pain relief after one or more sessions of dry needling.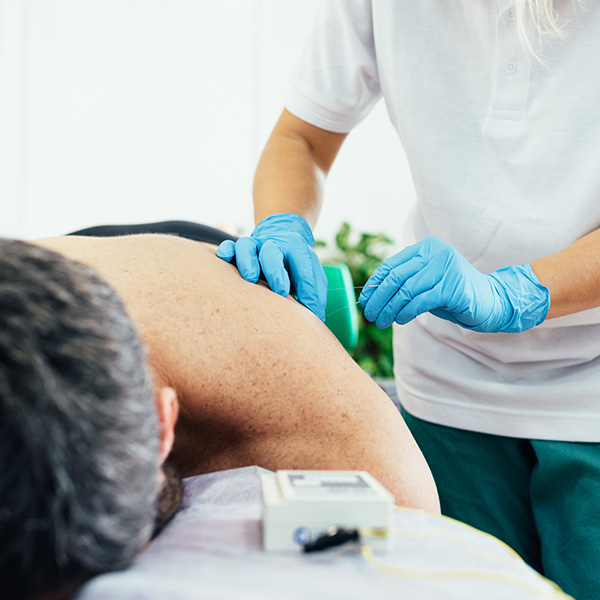 Acupuncture vs. Dry Needling
Although both techniques use thin, filament needles, the needles used in dry needling are inserted into specific muscles and connective tissues to elicit a local, neuromuscular response as opposed to acupressure points. Acupuncture has its origins in traditional Chinese medicine. In contrast, dry needling originated in Western medicine. In fact, modern research supports it.
Vestibular Rehabilitation
According to the Cleveland Clinic, more than 10 million people visit a doctor each year due to dizziness. In fact, it is the most common complaint from patients over 75 years of age. However, it can occur in people of any age. Dizziness caused by inner ear related problems are known as vestibular disorders.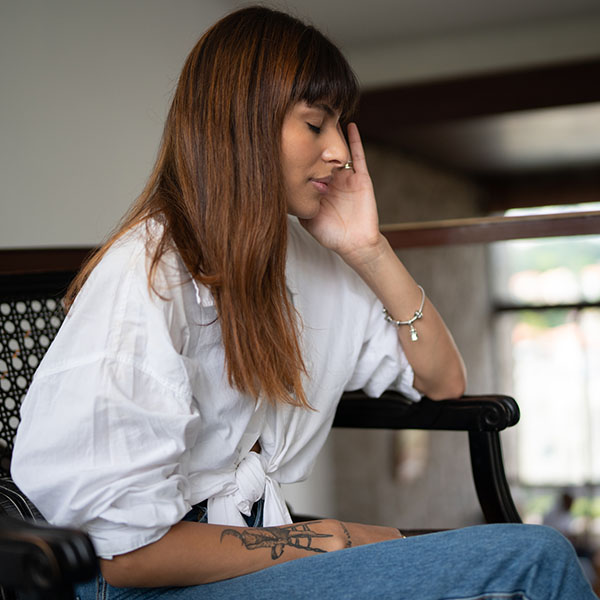 Who Would Benefit From Vestibular Rehabilitation?
Patients suffering from dizziness, vertigo, nausea, or unsteadiness will most likely benefit from vestibular rehabilitation. Your vestibular system is located in your inner ear. Suppose you find yourself with chronic dizziness or falling, or even instability. In that case, you may have a problem with your vestibular system.
Sometimes, vestibular problems are age-related. Problems with balance and walking will occur in many people as a result of the aging process. This can happen when the brain is not using the information effectively that it receives from the inner ear, visual system, and the sensation in the joints and muscles. Other times, we see cases where they conditions improve after just one or two treatments. This is most often the case when a person has BPPV, BenignParoxysmal Positional Vertigo, and needs an hands on treatment to reposition the crystals in the inner ear systems in order to treat vertigo and dizziness. In contrast, other inner ear disorders may require 6-10 treatments in order to see noticeable improvement.
When you and your therapist work together on vestibular problems, you'll be able to participate in more activities. You'll see decreased visual blurring when you move your head. Your functional balance and general physical health will improve. You'll have more energy and be able to participate in more activities.
Call to Schedule Your Physical Therapy Appointment Today